HURRICANE KATRINA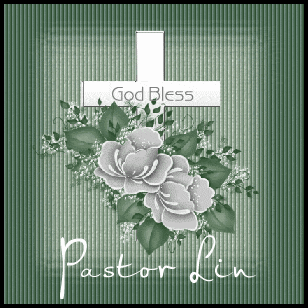 PICTURES AND VIDEOS
CONTINUING NEWS VIDEOS
***********************
IF YOU ARE LOOKING FOR A LOVED ONE
DeadlyKatrina
Eyes on Katrina — A south Mississippi hurricane journal
WWL-TV (New Orleans) Searching, I'm OK
************************************
FIND HELP HERE FOR:
************************************
IF YOU WOULD LIKE TO HELP
American RedCross
Monetary financial contributions enable the Red Cross to support the greatest needs in the most efficient manner. Cash can be used to purchase items in adjacent, staging areas and eliminate the added costs involved in transporting goods.
The American Red Cross is unable to accept any large collections of items, such as used clothing, hygiene items, furniture, toys, blankets, and canned goods. Nor is it able to accept small, individual donations of these items. In-kind donations are best when they come from companies that can provide new items in a quantity that meets the mass care needs of victims.
America's Second Harvest
America's Second Harvest—The Nation's Food Bank Network, the nation's largest charitable hunger-relief organization has activated its disaster mode in response to Hurricane 'Katrina'.
We are in need of funds to respond to disaster relief for Hurricane Katrina in states impacted by the disaster including Alabama, Florida, Louisiana, and Mississippi.
ASPCA
The ASPCA Disaster Relief Fund helps shelters and organizations across the country that are impacted by natural disasters Your donation today will go directly to help shelters impacted by Hurricane Katrina rebuild facilities and assist in their disaster recovery efforts.
Catholic Charities USA
As Hurricane Katrina continues to make her trek northward, Catholic Charities agencies from around the region, such as agencies in Florida and Baton Rouge, are poised to send technical assistance teams to help the local Catholic Charities in the impacted areas with their response efforts. Once the all clear is given that it is safe to return to those communities hit by the devastating hurricane, the damage and needs assessment will begin.
Based on past disasters, possible long-term services that Catholic Charities may provide include temporary and permanent housing, direct assistance beyond food and water to get people back into their homes, job placement counseling, and medical and prescription drug assistance.
Hearts With Hands
The organization is collecting the following items:
Blankets
Non-perishable food items
Convenience foods
Can openers
Baby Food, diapers, wipes
Hygiene items
Picnic supplies
Small charcoal grills and charcoal
Tools, gloves, tarps, plastic, construction materials
Over the counter medications
First aid kits
Flashlights, batteries, candles
Trash bags
Generators, chain saws, and hand tools
NO USED CLOTHING OR BOTTLED WATER IS REQUESTED AT THIS TIME PLEASE
Due to the logistics and costs of transportation, the public is encouraged to send financial donations to assist with shipping and travel costs.
The Humane Society of the United States
As the fury of Hurricane Katrina dies down, relief and rescue teams mobilize to save lives The HSUS's Disaster Animal Response Teams provide vital aid to animals and pet-owners devastated by storm damage and flooding.
Operation Blessing
After four mobile kitchens and dozens of mobile canteens from partnering groups are in place, OBI will be helping provide up to 310,000 meals a day to storm victims in Louisiana, Mississippi and Alabama.
OBI is also working with local churches and other nonprofits to determine strategic and effective ways to bring aid to those struggling to cope in the aftermath of the brutal hurricane.
PETsMART Charities
In response to the devastation caused by Hurricane Katrina, PETsMART Charities is coordinating its efforts with local humane societies and has initiated a nationwide disaster relief effort. To help with relief efforts for this and other disasters, you can make a tax-deductible donation.
The Salvation Army
The Salvation Army is currently providing services to storm victims and first responders in the Gulf Coast states.
A $100 donation to The Salvation Army will feed a family of four for two days, provide two cases of drinking water and one household clean-up kit, containing brooms, mops, buckets, and cleaning supplies.
Due to the uncertainty of specific needs and a desire for The Salvation Army to meet as many of those needs as possible, we are not accepting in kind donations at this time. Please take all donations of clothing to your local thrift store to assist them in continued service to your community. Corporations wishing to make in kind donations may contact 1-888-363-2769.
Samaritan's Purse
Samaritan's Purse is working with local churches and mobilizing hundreds of volunteer workers to help repair as many homes as possible. Two tractor-trailers loaded with emergency supplies and equipment will provide crews with chain saws and heavy equipment to remove fallen trees from houses and streets. Other teams will cover damaged roofs with weatherproof plastic. Generators can provide emergency electricity for the sick or elderly. Flooded houses can be pumped dry and cleaned of debris.
Samaritan's Purse focuses on helping the neediest, particularly the poor and elderly. The Disaster Relief Units work in partnership with local churches to ensure that spiritual needs are met, too.
United Way of America
The United Way Hurricane Katrina Response Fund has been activated to help affected communities begin rebuilding their lives. At this point, financial resources are the easiest and most important contribution you can make. All funds will be allocated for both front-line disaster relief and long-term recovery needs as determined by local United Ways in affected areas, in coordination with a vast network of human services agencies and volunteer centers.
There are a lot of organizations listed above, some religious, some not, some for people, some for rebuilding and some for pets. I encourage you to read the website, see if they disclose where your money will be used and make a choice based on what you feel is most important.
Not everyone can afford a financial donation, but there are other ways you can help. Give blood. It is free, and it is something we can all do, it only takes a small amount of time, and it can make a tremendous difference to someone whose life you may help save. Those of us who were spared the effects of this tragedy must get out there and do something to help those who were not so fortunate.

Web Page:
WEATHER
At: 'Women of Ministry / Women of Faith' INTERNATIIOAL



Rev. Lin McGee Pastor.Lin.McGee@gmail.com
111 Marshall St. Winsted, CT 06098 Phone 860-379-1298
Please visit me on my other websites:
Precious Stars www.PreciousStars.com
Faith and Life Ministries www.FaithandLifeMinistriesInternational.com
On the websites of those I am affiliated with:
Patriot Guard Riders www.PatriotGuard.org
Connecticut Patriot Guard Riders www.ctpatriotguard.org
Missing In America Project www.MIAP.us
VA Voluntary Service http://www.volunteer.va.gov/
Military Ministry http://www.militaryministry.org/
Christian Military Fellowship http://cmf.com/
Post #296 VFW Ladies Auxiliary www.vfwpost296ladiesaux.com
Marine Corps League Auxiliary http://mcldeptct.org/pages/mcl_ct_auxiliary.html
American Soldier Memorial Project http://groups.yahoo.com/group/AmericanSoldierMemorial
No Soldier Left Behind Memorial http://groups.yahoo.com/group/NoSoldierLeftBehindMemorial/
JESUS My Lord and Savior Church www.JesusMyLordandSaviorChurch.com
Men Walking With God www.MenWalkingWithGod.com/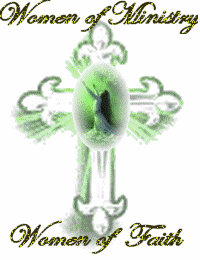 Copyright © 2000 All Rights Reserved To The Present Date