Artistic Ministries Which Draw Us Near To God
THE ARTS AND OUR FAITH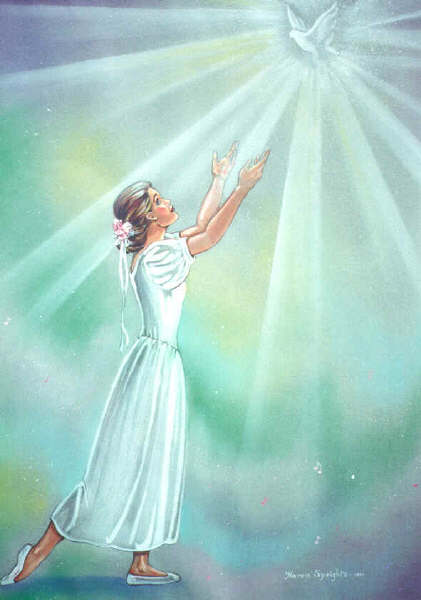 Women of Grace
By Lynn Cooper

We are women of grace
'Round the throne of
the Lord most high
And we lift up our praise
From the depths of our
souls hear our cry
Oh Lamb of God
It is our one desire
To seek Your Holy Face
To be women of grace
We are women of grace
'Round the throne of
the Lord most high
And we lift up our praise
From the depths of our
souls hear our cry
Oh Lamb of God
It is our one desire
To seek Your Holy Face
To be women of grace
We'll shout with joy
from the mountain top
As we enter Your
courts with praise

All that we do Lord
We offer to You Lord
Oh,hear us as we pray
We are women of grace
'Round the throne of
the Lord most high

And we lift up our praise
From the depths of our
souls hear our cry
Oh Lamb of God
It is our one desire
To seek Your Holy Face
To be women of grace
We'll shout with joy
from the mountain top
As we enter Your
courts with praise

All that we do Lord
We offer to You Lord
Oh,hear us as we pray
We are women of grace
'Round the throne of
the Lord most high
And we lift up our praise
From the depths of our
souls hear our cry
Oh Lamb of God
It is our one desire
To seek Your Holy Face
To be women of grace...
Women of grace
AMEN!
http://www.amazingbible.org/ BIBLE


http://www.praiseflags.com/revival_wing_flags_1.html


http://www.dancewearsolutions.com/worship_wear/viewall.aspx?utm_source=yahoo&utm_medium=cpc&utm_campaign=Worship%20Dancewear&utm_term=praise%20dance


http://www.raisedpraise.com/id19.html


http://www.dvineinspiration.com/totebags/cat_15.html

http://www.joyshoppe.com/fabric.aspx


http://www.praisebanners.com/sfatla.htm

List of Links or
Contact Information Dance Wear
*The Seventh Trumpet Christian Dancewear - *With exquisite work and
anointed design, Lisa Peet-Lubin creates worship dance garments for today's
minister of dance. Currently, she is only doing unique, individual garments
(not teams). For a catalogue, please call: *(941)918-1107*


*Spell's -* The latest in dance and fitness wear, including: leotards,
tights, all kinds of dance shoes, sweaters, cover-ups, and even liturgical
tops! They can get large sizes and modest, long sleeve white leotards. Have
your measurements ready and call to order: *(256)881-4292* or stop by: 3021
Memorial Pkwy. S. ~ Huntsville, AL 35801 Ask for Becky and please mention
the Dancing For Him web site.

Flags Worship Flag Central
Flags For Him
Magnificent Hand-Painted Silk Banners & Scarves

Related Sites The Joy Shoppe-Many resources
Worship Dance-Lots of information and many other links
Mimeistry-About mime
Messianic-Hebrew folk dancing steps, etc.
Friends of the Ministry Priestly Garments International, Inc.
"...For the equipping of the saints for the work of ministry." - Eph. 4:12
Rev. Agatha Taylor - available for evangelistic/ministerial speaking
engagements.
Inner Court Ministries - Silks
Spirit Wings Dance Company & School
Christian Dance School with a Spirit of Excellence, in DC.


Web Page:
THE ARTS AND OUR FAITH
At: 'Women of Ministry / Women of Faith' INTERNATIIOAL



Rev. Lin McGee Pastor.Lin.McGee@gmail.com
111 Marshall St. Winsted, CT 06098 Phone 860-379-1298
Please visit me on my other websites:
Precious Stars www.PreciousStars.com
Faith and Life Ministries www.FaithandLifeMinistriesInternational.com
On the websites of those I am affiliated with:
Patriot Guard Riders www.PatriotGuard.org
Connecticut Patriot Guard Riders www.ctpatriotguard.org
Missing In America Project www.MIAP.us
VA Voluntary Service http://www.volunteer.va.gov/
Military Ministry http://www.militaryministry.org/
Christian Military Fellowship http://cmf.com/
Post #296 VFW Ladies Auxiliary www.vfwpost296ladiesaux.com
Marine Corps League Auxiliary http://mcldeptct.org/pages/mcl_ct_auxiliary.html
American Soldier Memorial Project http://groups.yahoo.com/group/AmericanSoldierMemorial
No Soldier Left Behind Memorial http://groups.yahoo.com/group/NoSoldierLeftBehindMemorial/
JESUS My Lord and Savior Church www.JesusMyLordandSaviorChurch.com
Men Walking With God www.MenWalkingWithGod.com/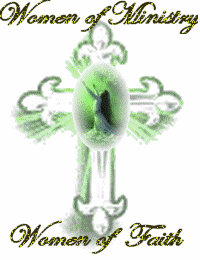 Copyright © 2000 All Rights Reserved To The Present Date