SUFFRAGISTS
75 SUFFRAGISTS http://www.mith2.umd.edu/WomensStudies/ReadingRoom/History/Vote/75-suffragists.html
BIOGRAPHIES OF SUFFRAGISTS http://www.rochester.edu/SBA/biographies.html
WOMEN -- GET OUT AND VOTE!!!!!
DON'T YOU KNOW? -- THE RIGHT FOR WOMEN TO VOTE WAS HARD TO WIN!!!!!!!!!
The women were innocent and defenseless. And by the end of the night, they were barely alive. Forty prison guards wielding clubs and their warden's blessing went on a rampage against the 33 women wrongly convicted of "obstructing sidewalk traffic."
They beat Lucy Burn, chained her hands to the cell bars above her head and left her hanging for the night, bleeding and gasping for air.
They hurled Dora Lewis into a dark cell, smashed her head against an iron bed and knocked her out cold. Her cellmate, Alice Cosu, thought Lewis was dead and suffered a heart attack. Additional affidavits describe the guards grabbing, dragging, beating, choking, slamming, pinching, twisting and kicking the women.
Thus unfolded the "Night of Terror" on Nov. 15, 1917, when the warden at the Occoquan Workhouse in Virginia ordered his guards to teach a lesson to the suffragists imprisoned there because they dared to picket Woodrow Wilson's White House for the right to vote.
For weeks, the women's only water came from an open pail. Their food--all of it colorless slop--was infested with worms. When one of the leaders, Alice Paul, embarked on a hunger strike, they tied her to a chair, forced a tube down her throat and poured liquid into her until she vomited. She was tortured like this for weeks until word was smuggled out to the press.
So, refresh my memory. Some women won't vote this year because--why, exactly? We have carpool duties? We have to get to work? Our vote doesn't matter? It's raining?
Last week, I went to a sparsely attended screening of HBO's new movie "Iron Jawed Angels." It is a graphic depiction of the battle these women waged so that I could pull the curtain at the polling booth and have my say. I am ashamed to say I needed the reminder.
All these years later, voter registration is still my passion. But the actual act of voting had become less personal for me, more rote. Frankly, voting often felt more like an obligation than a privilege. Sometimes it was inconvenient.
My friend Wendy, who is my age and studied women's history, saw the HBO movie, too. When she stopped by my desk to talk about it, she looked angry. She was--with herself. "One thought kept coming back to me as I watched that movie," she said.
"What would those women think of the way I use--or don't use--my right to vote? All of us take it for granted now, not just younger women, but those of us who did seek to learn. "The right to vote, she said, had become valuable to her "all over again."
HBO will run the movie periodically before releasing it on video and DVD. I wish all history, social studies and government teachers would include the movie in their curriculum. I want it shown on Bunco night, too, and anywhere else women gather. I realize this isn't our usual idea of socializing, but we are not voting in the numbers that we should be, and I think a little shock therapy is in order.
It is jarring to watch Woodrow Wilson and his cronies try to persuade a psychiatrist to declare Alice Paul insane so that she could be permanently institutionalized. And it is inspiring to watch the doctor refuse. Alice Paul was strong, he said, and brave. That didn't make her crazy. The doctor admonished the men: "Courage in women is often mistaken for insanity."
LET ALL WOMEN KNOW THE STORY!!!! We need to get out and vote and use this right that was fought so hard for by these very courageous women!!!!
***** Author unknown -- but certainly useful, interesting, thought provoking, and educational information for us all!!!!!!! ****** PLEASE VOTE!!! ***** Pastor, LIN *****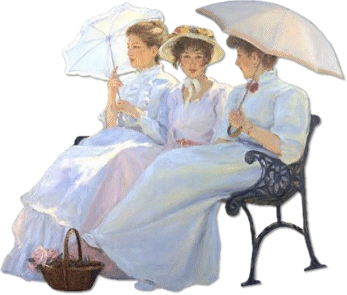 MILITARY WOMEN IN THE IRAQ WAR
Female amputees make clear that all troops are on front lines
By Dave Moniz, USA TODAY WASHINGTON On June 19, Lt. Dawn Halfaker and soldiers from her military police platoon were on a reconnaissance patrol in Baqouba, Iraq, when a rocket-propelled grenade exploded inside their armored Humvee, grievously wounding two of the soldiers inside.
Lt. Dawn Halfaker lost her right arm to a rocket propelled-grenade attack in Iraq, 'Women in combat is not really an issue,' she says. 'It is happening.'

Tim Dillon, USA TODAY
Dazed and covered in blood, Halfaker mustered the energy to give an order to her driver. "Get out of the kill zone!" she shouted. Halfaker's right arm was loosely connected to her torso. In the front passenger seat, Staff Sgt. Norberto Lara was in worse shape. His right arm, Halfaker remembers, was severed, a devastating but not mortal wound.
Six days later, Halfaker was a patient at Walter Reed Army Medical Center here, about to lose her arm to a life-threatening infection. Today, as she completes her rehabilitation, Halfaker is considering several job offers in Washington and planning to attend graduate school at Georgetown University after leaving the Army. She is one of five American military women at Walter Reed who have lost limbs from combat injuries in Iraq, a war that marks the first time large numbers of female troops have faced prolonged exposure to daily combat. (Related graphic: On the front lines)
A decade ago, in the midst of a heated national debate over which military jobs women should occupy, Halfaker's story might have ignited a battle over whether women should experience the hazards of ground fighting. Today, she and other severely injured female soldiers say, reality has overtaken that debate.
Since the ambush that nearly took her life, Halfaker, 25, has done about 30 interviews and appearances, including segments on MSNBC and CNN, and has counseled cadets at West Point. She says she is sometimes asked, often by people her parents' age, whether women should be so heavily involved in fighting. "Women in combat is not really an issue," she says. "It is happening."
Although women are eligible to fill most jobs in the military, they are barred from some of the most hazardous positions, including infantry troops, special operations commandos, tank crews and others that would place them in front-line ground combat. But they can fly most aircraft, including fighter jets, and serve as MPs and in other jobs that put them in harm's way.
Guerrilla wars in Iraq and Afghanistan — where front-line and rear-echelon troops often share the same dangers — have rendered the military's efforts to regulate risk difficult if not impossible. "Everyone pretty much acknowledges there are no rear battle areas, no forward line of troops," Halfaker says.
Since the Iraq war began two years ago, 35 U.S. women have died and 271 have been wounded. Although several hundred American women lost their lives in previous wars, the vast majority of them were nurses or auxiliary troops assigned to rear areas, many of whom died of disease and injuries unrelated to combat.
During Vietnam, the last prolonged ground war, a total of eight American women, all nurses, died.
U.S. Rep. Heather Wilson, a New Mexico Republican who served as an Air Force officer in the 1980s, says the Iraq war seems to have largely answered questions about how Americans would react to seeing women return home in bandages and body bags.
"There have been casualties, men and women, and we grieve for them. But I think we have gotten beyond the point where losing a daughter is somehow worse than losing a son," Wilson says.
To fly again
The most severely injured of the amputees is Maj. Ladda "Tammy" Duckworth, an Illinois Army National Guard pilot who lost both legs when a rocket-propelled grenade slammed into her Black Hawk helicopter near Balad on Nov. 12.
Duckworth says doctors told her she survived because the heat from the explosion cauterized her leg wounds. That prevented her from bleeding to death after her co-pilot landed the aircraft. Normally, Duckworth says, someone with her injuries might have died from blood loss in a matter of minutes.
Five months after the attack, Duckworth, 37, is recuperating at Walter Reed and learning how to perform life's most basic chores. She lost her right leg close to the hip and her left leg below the knee and is just now learning to walk with artificial legs. For most who lose limbs, the recovery time, including physical and occupational therapy, is about one year.
Duckworth, a supervisor for Rotary International in her civilian job, says she hopes to resume flying helicopters someday, a plan that once would have seemed unimaginable. Her husband, Army National Guard Capt. Bryan Bowlsbey, supports her decision.
A number of severely wounded servicemembers have returned to active duty after losing limbs. One, Air Force Lt. Col. Andrew Lourake, resumed flying last fall after doctors amputated his leg following a motorcycle accident.
Lourake, who flies military VIPs on Gulfstream jets, says it will be difficult but not impossible for Duckworth to resume flying as a double amputee. "The big thing is what your capabilities are. This is not the same Department of Defense as the Vietnam era," he says. "If you lost a limb then, you were automatically discharged."
Duckworth says she hopes to return to helicopter simulators sometime within the next year, the first step toward making it all the way back to the cockpit. She says it's unclear whether the Army will let her return as a pilot. If not, she will try to fly as a civilian. She says she chose to fly Army helicopters for a simple reason: "I wanted to take the same risks as the guys."
'Double clutch' for women
The public has long since gotten used to seeing men return home without arms and legs or otherwise mangled.
In the 1946 movie The Best Years of Our Lives, Harold Russell, a real World War II vet who lost his hands in a training accident, portrayed a young sailor who fought to overcome self-doubts when he returned to civilian life as a double amputee. Russell was not trained as an actor but won an Oscar for his performance. Other male actors, including Tom Cruise (Born on the Fourth of July), Jon Voight (Coming Home) and Gary Sinise (Forrest Gump), have played disabled war vets in the movies.
But seeing images of severely wounded women is another story. Duckworth says she was told that some of the doctors and nurses treating her were unnerved when they saw what the explosion had done to her body. "I think they had not seen a female that badly mutilated," Duckworth says. "I've been told it was emotionally difficult for them."
Besides her legs, Duckworth lost most of the back of her right arm. Doctors were able to save it by transplanting skin from her stomach to make her arm whole.
Jack Farley, a Vietnam War leg amputee and retired federal judge, says those who lose limbs go through adjustments that most people can't imagine. One of the most difficult, he says, is getting used to people staring at you, something he suspects may be even more difficult for Duckworth and the other women. "I think you do a double clutch when you see an amputee who is a woman," says Farley, who visits Walter Reed often to counsel men and women amputees.
Juanita Wilson, an Army staff sergeant, lost her left hand Aug. 21 when an improvised bomb exploded near her Humvee on a convoy mission north of Baghdad. Wilson says her hand was "blasted wide open," leaving only bones and tendons. During eight months of recovery and rehabilitation at Walter Reed, Wilson befriended several of the other women there, including Duckworth.
The women seem to have a special bond, she says, and it has helped her cope with the difficulties of learning to dress and eat with one real hand and one artificial one. "When Tammy came in, my heart dropped," Wilson says, recalling how badly injured her friend was. "I went right up to see her." At the time, Duckworth was despondent. Wilson took sympathy cards lying around the room and arranged them on the wall. Then she washed Duckworth's hair.
Wilson's family, husband Charles and daughter Kenyah, has joined her at Walter Reed. Wilson says the injury has motivated her to attend nursing school and one day, perhaps, return to Walter Reed as an Army nurse to "take care of soldiers."
Wilson, 31, says she has observed one major difference among amputees at Walter Reed. The men, she says, care much less about their appearance and will often move about without their artificial limbs. She won't. "I just don't think America is ready to see a woman without an arm," Wilson says.
The new reality
Connie Halfaker, Dawn's mother, says her daughter is doing remarkably well adjusting to her injury. She has learned to snowboard with one arm and even does backflips on a trampoline.
Halfaker, who was promoted to captain after returning from Iraq, is writing a first-person account of her experiences. Her mother says she is proud of her daughter, if surprised by what happened.
"I never worried about her. We have a son, and growing up in the Vietnam era, in the back of my mind, I knew it was a possibility that I would need to give up my son for a war," Connie Halfaker says.
While women account for about 2% of all combat deaths in Iraq, they play a larger role in the all-volunteer military. About 15%, nearly one in six, of all active troops are female, nearly double the percentage from 1980.
Some critics of the military's gender rules say the pendulum has swung too far and women are doing too much. Elaine Donnelly, president of the Center for Military Readiness, a public policy organization in Livonia, Mich., says Defense Department rules needlessly put women at risk. "I have nothing but admiration for those women who've been injured," Donnelly says. "But I am critical of the Pentagon policymakers." Donnelly says the Army, wanting to create more opportunities for women and make them more promotable, is bending rules to push those in support units close to front-line combat in Iraq.
Pentagon: Rules are clear
The Pentagon denies that. Lt. Col. Bryan Hilferty, an Army spokesman, says military rules are clear: Women are barred from units "whose primary mission is direct ground combat."
Donnelly and those who don't agree with her point of view do concur on one thing. Servicemembers who have been killed or seriously wounded in Iraq, men and women, are often obscured from public view. The Pentagon has barred cameras from Dover Air Force Base in Delaware, where caskets carrying the bodies of U.S. troops arrive back in the USA.
Connie Halfaker says the numbers of women killed or seriously wounded, compared with the numbers of men, are so low that they remain largely off the public's radar screen. "I don't think the people realize what is happening. It's one of the reasons that Dawn has chosen to do some of the interviews," she says.
Heather Wilson, the New Mexico congresswoman, says the military faced large hurdles in opening up jobs such as fighter pilot and military police to women. Within American culture, she says, there is a deeply rooted belief that women should be protected rather than be protectors.
"It's a moral and social argument about the role of women in the society," Wilson says. "I think Americans have accepted that women make all kinds of contributions, as police, as astronauts. "Those who are called to serve do it in a variety of ways, including protecting this country from its enemies."
CELEBRATE WOMEN!!


Web Page:
CELEBRATE WOMEN
At: 'Women of Ministry / Women of Faith' INTERNATIIOAL



Rev. Lin McGee Pastor.Lin.McGee@gmail.com
111 Marshall St. Winsted, CT 06098 Phone 860-379-1298
Please visit me on my other websites:
Precious Stars www.PreciousStars.com
Faith and Life Ministries www.FaithandLifeMinistriesInternational.com
On the websites of those I am affiliated with:
Patriot Guard Riders www.PatriotGuard.org
Connecticut Patriot Guard Riders www.ctpatriotguard.org
Missing In America Project www.MIAP.us
VA Voluntary Service http://www.volunteer.va.gov/
Military Ministry http://www.militaryministry.org/
Christian Military Fellowship http://cmf.com/
Post #296 VFW Ladies Auxiliary www.vfwpost296ladiesaux.com
Marine Corps League Auxiliary http://mcldeptct.org/pages/mcl_ct_auxiliary.html
American Soldier Memorial Project http://groups.yahoo.com/group/AmericanSoldierMemorial
No Soldier Left Behind Memorial http://groups.yahoo.com/group/NoSoldierLeftBehindMemorial/
JESUS My Lord and Savior Church www.JesusMyLordandSaviorChurch.com
Men Walking With God www.MenWalkingWithGod.com/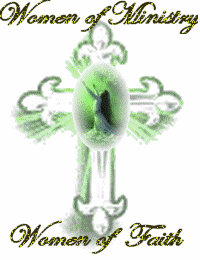 Copyright © 2000 All Rights Reserved To The Present Date