HEAVENLY ANGELS IN NEED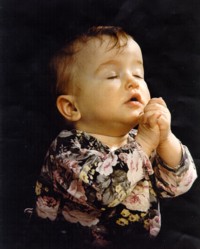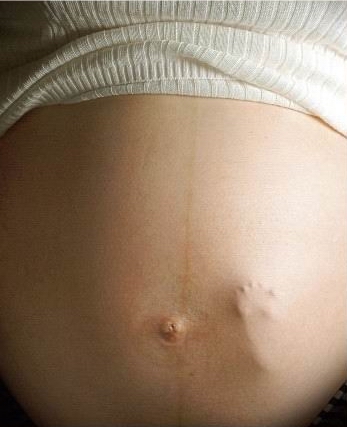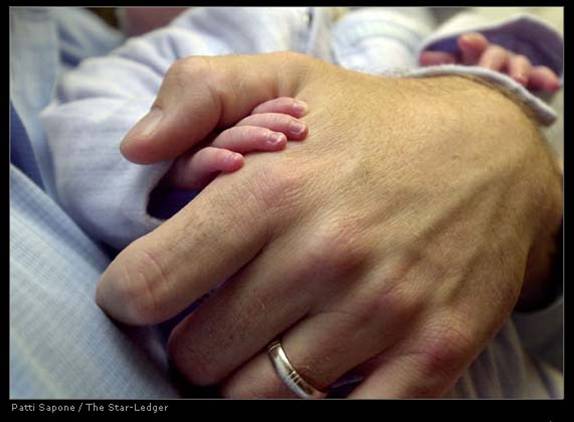 "WELCOME" to Heavenly Angels In Need. See how you can help babies and children in need!
Heavenly Angels in Need shares the love of the Lord through giving to babies and children in need all around. We use our skills by knitting,
crocheting, sewing and crafting items to give to those in need.
Heavenly Angels in Need cares about each precious baby and child for whom the gifts are made. We have a high standard on the gifts we give. We feel that when we make items, each item we make is something we would want to receive, but also items we would put on our own baby or children. Everything we make is made and given.
We give:
* Blankets
* Clothes
* Burial items
* Memory Boxes
* Caskets
* & so much more......
Heavenly Angels in Need reaches out to children in Trauma. Children who may be sick. Also children who have been taken out of their homes because of abusive situations.
Some of our volunteers understand the need personally. We have volunteers who have lost babies to stillbirth or miscarriage and know how it feels to go home empty handed.
We have volunteers that have adopted babies and children who have been taken from their homes because of abuse, with nothing but a diaper that may even be soiled.
Our volunteers come from all over, all different stories, all different lives. We all come together with the same goal and mission in mind and that is to serve those in need.
Our foundation is built on the Lord Jesus Christ. Without Him HAIN wouldn't be.
We need volunteers that are interested in serving our littlest babies to
children all the way to 18 years old.
H.A.I.N. needs YOU!
To see all forms available to request items or to fill out after donating or receiving donations All Forms .
Most of all our pictures of babies are from our volunteers! We are also proud to show you our HAIN model. She is the face you see on our banner. Her mom is posing with her picture is on our menu bar. Thank you to all volunteers who have helped HAIN to personalize our beautiful website.
(c) 2005. Heavenly Angels in Need. All Rights Reserved.

You can be a part of this exciting Ministry...Join US today! H.A.I.N.




Heavenly Angels in Need was started after the Lord prompt my heart. I knew the pain of loosing babies. I knew the stress and fear after having premature babies. Heavenly Angels in Need is full of the most amazing volunteers. We give out of our hearts and love for babies and children in need. We do NOT charge hospitals or families for any of our items.


We volunteer our time making much needed items [clothing] for babies in NICU's and crisis pregnancy centers and children in need. We Knit, Crochet, Sew, woodwork and much more. We make afghans , hats, booties, mitts, Quilts, Layettes, t-shirts, hospital gowns and whatever else needed.

We also give to parents who have lost a baby or child, through miscarriage, prematurely, stillbirth, cancer exec through our memory box program. We also make special hand crafted burial items for babies such as gowns, buntings, wraps, keepsakes and whatever else is needed. After loosing our little Mariah Belle in 2000 a nurse handed us a very special memory box with some beautiful keepsakes, such as a bead bracelet, cards, and a beautiful keepsake gown, with a knitted hat. God put a lot on my heart for parents and loss. When I started HAIN I knew that the memory boxes/burial items were going to be a special way of giving to grieving parents. When we lost Mariah my husband also built our daughters casket. Even if you do not know a craft, you can still help. HAIN reaches out to families in many ways!!
We give clothes, memory boxes and we are also working on our casket program. We want to help others in their time of need.
If you feel that God has led you, or you just want to help in any way please CONTACT US TODAY!

http://heavenlyangelsinneed.com/

heavenlyangelsinneed@smartgroups.com


We have been "Helping Families one Angel at a Time "


FROM MARY: (Mary, we that you for this wonderful ministry!!!)

Please read our stories by clicking on the links You can watch a video with footage of my premature son in the hospital. This video was made to tell how HAIN got started. If you join I believe it will change your life for the better. You will meet some of the most amazing people. Some have lost babies, some just want to help. But I can tell you HAIN has changed my life for the better. All of us know matter what we can do, its a lot. Its not about how much its where your heart is when you do. Even if you cannot give, we ask for prayers! We encourage churches, social groups, businesses and more to adopt HAIN. Churches can use this as a ministry tool for their congregation. Please be sure to check out all our pages. View our HAIN map this shows you how many states we have reached since 2003. We are hoping to accomplish reaching all States by 2006. Please help us make this possible. The Lord Jesus gets all Glory for all we do. He is why HAIN is here.
ABOUT HOW GOD LED ME TO DO THIS MINISTRY!
About myself


I am certainly happy and excited that you decided to check out this site. I sure hope you feel em-powered to help or join to support our cause.
http://heavenlyangelsinneed.com/index.html
I would like to share who I am and how I got started in this ministry.

My name is Mary and I love Jesus Christ with all of my being. He is the number one reason this is all possible.
I was a teen mother at 17 years old and had a very difficult time in my pregnancy. I bled a lot and had my son Justen was born prematurily at 32 weeks gestation. (In 1990)
(My husband adopted Justen!)
I married my husband and we got pregnant and I miscarried at 8 weeks gestation. (1993)
We tried for several years to have a baby and in 1998 we became pregnant with my daughter Julionna, she was full-term.
After Julionna I got pregnant and had a very difficult pregnancy. I was on bed rest and bled alot with this pregnancy. It was a daily struggle Gabriel was born prematurily in 1999 he was 3 months early (26 weeks gestation).
I later got pregnant with Mariah Belle who I had my water break at 16 weeks 4 weeks later she was born prematurily after she was born and she died an hour and half later on July 1, 2000. (20 weeks gestation).
I was devastated loosing my little Angel girl, and we were going to get (fixed) and one night I had a dream of a baby sitting next to my other children, I then told my husband not to. Well later we got pregnant again and Paul was born a healthy 7 pds, 12 ozes. We were thrilled!

"I have 3 of my children's stories posted for you to read for further detail."

I feel like God has taken my circumstances and is using them for His glory. God is awesome and has changed my life. It was very hard loosing our children and watching our other children fight for their lives. We personally seen the need out there for these little babies.
When Gabriel was in the hospital. The hospital had nothing for the babies to wear! And it was a big hospital! I suppose people assume because they are big hospitals someone is taking care of it "not so".

My daughter Mariah had nothing but a t-shirt to be buried in. We know she didn't care, but we know how it felt seeing our little one for the last time. Just for parents peace of mind and memories of their little one, it would be nice for them to see them in a pretty dress/gown or outfit.
My husband and other family members built our daughters casket. The look on his face watching him put tears and sweat in his own daughters casket when he should have been bringing her home to love.
It was so hard.
We wish there were no deaths of babies, but we know there are, so we want to give something to these grieving families to take home and remember their little one by. (We know they will never forget that day/night) We were given a memory box that means so much to us.It is nice to still smell our daughter's scent in the hat she wore.
Giving the families one less thing to worry about during their grieving process. That's why we got started in this ministry. To help others in their times of need.
We also make hats and other items to help warm babies in the NICU's and CRISIS pregnancy centers .

All children our important in Gods eyes!
We named our ministry Heavenly Angels in Need , because Heaven is where our daughter went , and we called her our (little Angel ) when she was born, and (in need) for all the babies in Need out there.
Our logo is my daughters hand's and foot prints.
Things I also enjoy are, Bible reading, praying, Genealogy, reading and spending time with my family.

All of what I do I give the Lord Jesus Christ the Glory!

I also recognize every aborted child and parents who grieve loosing their child from this horrific crime. In all of my pregnancies (premature ones) I had doctors try to talk me into abortions.
I want you to look at yourself in the mirror and say I forgive myself, and remember God loves you and if you reach out to Him He will forgive you to. I know you tell yourself you are not worthy. None of us are, BUT Jesus died for your sins and tells us to just call upon Him and he will set you free. You are a child of God. You are special to Him. Let Him set you free today. Do not allow Satan to lie to you any further and tell you that you are bad or not worth it.


Join our team today!




Help make a donation today.. We are sending clothing to premature and sick babies in need!

http://www.smartgroups.com/groups/heavenlyangelsinneed





Help make a memory box for a grieving family...

http://heavenlyangelsinneed.com/MemoryBoxDivision.html





Sign up to get a newsletter from HAIN!

http://heavenlyangelsinneed.com/Newsletterhelpform.html



Matthew 18:14
...it is not the will of your Father which is in heaven, that one of these little ones should perish
This morning I received this beautiful note from Linda Kaiser She and her husband Matt lost their little daughter to the tragedy of childhood window blind death. I beg of you to go to the websites they have put together and join in their ministries. I have but a small section of information from their website here, but it should lead you to them and all the tremendous loving work they are doing. Please do not copy any of their symbols from this webpage. Please visit Linda's sites to see all of her wonderful work and please also click on the baby blocks that are on her site that have the pictures of the children in them -- they will will take you to individual memorial pages for each child. Thank you, Pastor Lin
Hi,
I am not sure if I have the right people but are you the grandparents of Michael Matthews?
I lost my twin daughter a year and a few weeks after Michael passed away.
I was searching on the internet for some window covering safety documents and came across your women of ministry web site.
I want you to know first that the Lord Jesus is my Saviour.

Since my daughter death, I have

been researching these window blind strangulations and after tons of reading, we found that there are 8 ways children are dying on these window blinds. OLD and NEW blinds!!!!!!!!!!!!!!!!!
In November 2002 we started Parents for Window Blind Safety. www.pfwbs.org Please come and see our website. Also, we have a support group that is in Yahoo. http://health.groups.yahoo.com/group/InTheArmsofJesus/
Since I lost my daughter in June 2002, over 33 children have strangled to death. I could not just sit back and do nothing after finding out all of this information.
If I have the wrong email addresses please forgive me. If you are not the grandparents of Michael, could you forward this on to whoever posted the message about him in MSN? If you are the grandparents I would love to talk to you on the phone and tell you what God has done.
Thanks so much and God bless. Linda Kaiser Founder of Parents for Window Blind Safety
Matthew 18:14
...it is not the will of your Father which is in heaven, that one of these little ones should perish

Parents for Window Blind Safety
grass roots, non-profit organization established in November 2002 to act as a support group and to educate parents, law enforcement, state officials, physicians, and the media on the hazards of corded window treatments and to provide a source of current statistical information. Most Americans are not aware of the 8 ways a child can strangle on a window blind, mini blind or Venetian blinds.
Our research has revealed that a child dies every 2 weeks from strangulation on corded window treatments, the oldest being 12 years of age. These corded window treatments include, window blinds, Mini blinds, Venetian blinds, roman shades, cellular shades, corded roll up shades and vertical blinds.
We support families that are affected by this epidemic.

Copyright ©
© 2003-2005 Parents for Window Blind Safety.
All rights reserve Parents for Window Blind Safety,
all logos and images are a trade-mark of Parents For Window Blind Safety and may not be used for any purpose with out written expressed permission.

Web Page:
CHILD LOSS
At: 'Women of Ministry / Women of Faith' INTERNATIIOAL



Rev. Lin McGee Pastor.Lin.McGee@gmail.com
111 Marshall St. Winsted, CT 06098 Phone 860-379-1298
Please visit me on my other websites:
Precious Stars www.PreciousStars.com
Faith and Life Ministries www.FaithandLifeMinistriesInternational.com
On the websites of those I am affiliated with:
Patriot Guard Riders www.PatriotGuard.org
Connecticut Patriot Guard Riders www.ctpatriotguard.org
Missing In America Project www.MIAP.us
VA Voluntary Service http://www.volunteer.va.gov/
Military Ministry http://www.militaryministry.org/
Christian Military Fellowship http://cmf.com/
Post #296 VFW Ladies Auxiliary www.vfwpost296ladiesaux.com
Marine Corps League Auxiliary http://mcldeptct.org/pages/mcl_ct_auxiliary.html
American Soldier Memorial Project http://groups.yahoo.com/group/AmericanSoldierMemorial
No Soldier Left Behind Memorial http://groups.yahoo.com/group/NoSoldierLeftBehindMemorial/
JESUS My Lord and Savior Church www.JesusMyLordandSaviorChurch.com
Men Walking With God www.MenWalkingWithGod.com/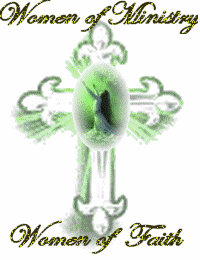 Copyright © 2000 All Rights Reserved To The Present Date