We are glad you have stopped by -- we pray we have blessed your life! Please consider becoming a member to bless others through this fellowship! Join us at our yahoo group or contact Pastor Lin. As you can see, fells join too -- taking the message we share back to the women of their congregations, helping us with spiritual teachings, or being blessed by the ministries and resources offered here! PRAISE GOD through Whom all blessings flow!!!

GOOD MORNING!!!!!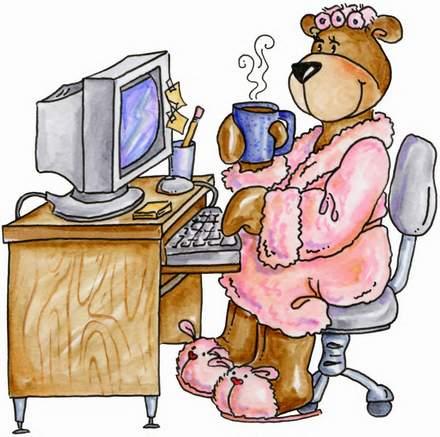 Oh, really?..... Is it that late? Well, I never really was a 'morning person'!!!!
SO, this is Pastor Lin -- founder of 'Women of Ministry / Women of Faith' INTERNATIONAL -- and manger of our website!! It is a great joy to be in ministry with you!!
I was born and raised right here in the little town of Winsted, CT -- right here where I live with my husband, David -- and where we have the little church God has blessed us with, 'JESUS - My Lord and Savior - Church'. I am so pleased with the praise, prayer, and spirit of our church members!! God has truly blessed!!
There is not really too much to tell you about myself -- except that I was the mom of eleven children and the grandmom of ninteen little ones --until I married David -- the count seems to be sixteen children and thirty-two grandchildren now!!!
We live here in a little home in Winsted which we will be sharing with the church until the Lord decides it is time to bless us with a meeting house for our faith family.....
I love flowers, birds, butterflys, music, dancing, and art.... But most of all I love Jesus and the Holy Word of God!!
David's website tells you about our church -- the home page here tells you about our ministry -- and this website tells you about my faith.....
SO.....
TO HELP YOU WITH YOUR SITE
(Clicking the 'pictures' will take you to the site.)
CHRISTIAN, Cybergrace Banner Exchange
Cybergrace Banner Exchange
Search Engine Optimization and Free Submission

SITE PRO NEWS

SITE PRO NEWS

WELCOME!!!
'Women of Ministry / Women of Faith'
INTERNATIONAL
A Place for Christian Women to
share life, information, faith, and fun!!
You are visitor:
May you be encouraged,
may you find comfort,
may you learn and teach,
pray and hope,
seek and know!!
Please 'join' and please post to this website; as you know, we all learn from one another!!! It is my prayer that new things will be added each day!!!
Many blessings to you and to all those you love!!
In faith, Rev. Lin McGee (website manager)
PLEASE Sign/View My GUESTBOOK
CLICK HERE:
Sign My Spiritbook
View My Spiritbook
THANK YOU!!!
Please watch for my husband, Rev. David McGee, and me as we minister to the community through the local Cable networks, Channel 13 (Winsted and surrounding towns) and Channel 5 (Torrington and surrounding towns).
PROGRAMS TIMES
'JESUS - My Lord and Savior - Church' presents:
'A Message From God'
CHANNEL 13 -- Sundays 6:30 pm & Tuesdays 10:30 am
CHANNEL 5 -- Saturdays 3:30 pm
'Women's Faith Time'
CHANNEL 13 -- Sundays 7:00 pm & Tuesday 11:00 am
CHANNEL 5 -- Saturdays 4:30 pm
PLEASE JOIN US -- Of course there are also regular weekly meeting times at the JESUS - My Lord and Savior - Church when we come together for worship, praise, and study. These weekly gatherings are held Sundays at 2:00 pm & Wednesdays at 6:30 pm. Please do join us -- (860-379-1298) -- ALL WELCOME!!
Please Email Us at: The Church -- Jesus.My.Lord.And.Savior.Church@gmail.com
Lin -- Pastor.Lin.McGee@gmail.com
David -- Pastor.David.McGee@gmail.com
~~ WOMEN ~~
Special, Unique, Understanding, Important, Individual, Caring, Spiritual, Loving, Intelligent, Worthy, Needed, Helpful, 'The Apple of God's Eye'!!!
[PREV 5 SITES | RANDOM SITE | SITELIST | NEXT 5 SITES]


netministers WebRing

(This site in the Web Ring is owned by Rev. Lin McGee)
SPECIAL DATES
BIRTHDAY ALARM (you will love this site -- just go here and post your special dates -- you can also have a site yourself where others can post their special dates for you) http://www.birthdayalarm.com
TO POST YOUR SPECTIAL DATES TO THE 'WOMEN OF MINISTRY / WOMEN OF FAITH' WEBSITE THROUGH THE BIRTHDAY ALARM -- GO HERE: http://www.BirthdayAlarm.com/dob/31688a15382b363
Hello -- We belong to some great topsite lists! Clicking on the symbols below will take you to those sites and register a vote for our faith site with them!
There are many symbols -- so take your time -- enjoy looking around these sites -- you can find some wonderful Christian faith sites here!!
Do you have your own Christian website -- perhaps you would like to join some of the topsite lists too!! Help others find and be blessed by the ministry God is leading you to do!!


Web Page:
OUR WEBSITE
At: 'Women of Ministry / Women of Faith' INTERNATIIOAL